2 min read
To celebrate a rather unconventional Mother's Day – one spent via a phone screen or a safe distance – we're highlighting three important things to know about homes with in-law suites. The versatile living option means you could spend Mother's Day even closer to your loved ones in years to come.
How do in-law suites impact a home's value?
It's widely agreed that having an in-law suite increases the value of a home. Whether it's occupied by mom or dad, or being used for a different purpose entirely, the suite adds extra square footage and provides additional space. The ability to house multiple generations under one roof or simply have room for a home office bodes well for resale.
Be aware that on occasion, some lenders may consider the in-law suite an accessory dwelling – a part of the home with the potential for renter income despite the property being zoned for single-family use.
"It really depends on how [the in-law suite] is marketed and how the lender, underwriter or appraiser will perceive it," explains Donna Deaton, a manager with RE/MAX Victory in Ohio.
Is there much demand for in-law suites?
Buyers are continually seeking homes with in-law suites to accommodate their family's everchanging needs. Even if not occupied full-time, an in-law suite gives visiting family and friends their own space to unwind. It also lends flexibility, knowing that someday a parent could move in if needed.
According to Sue Deily, an agent with RE/MAX 440 in Pennsylvania, the currently high demand for in-law suites will only rise in the coming years. She explains that "[After] COVID-19, we may see more demand for this type of arrangement because, with everyone quarantining in place, it's been a big concern that many were not able to visit and check-in on their parents."
Deily reports that she recently listed and sold a home virtually that featured an in-law suite. It sold quickly and received two offers above asking price.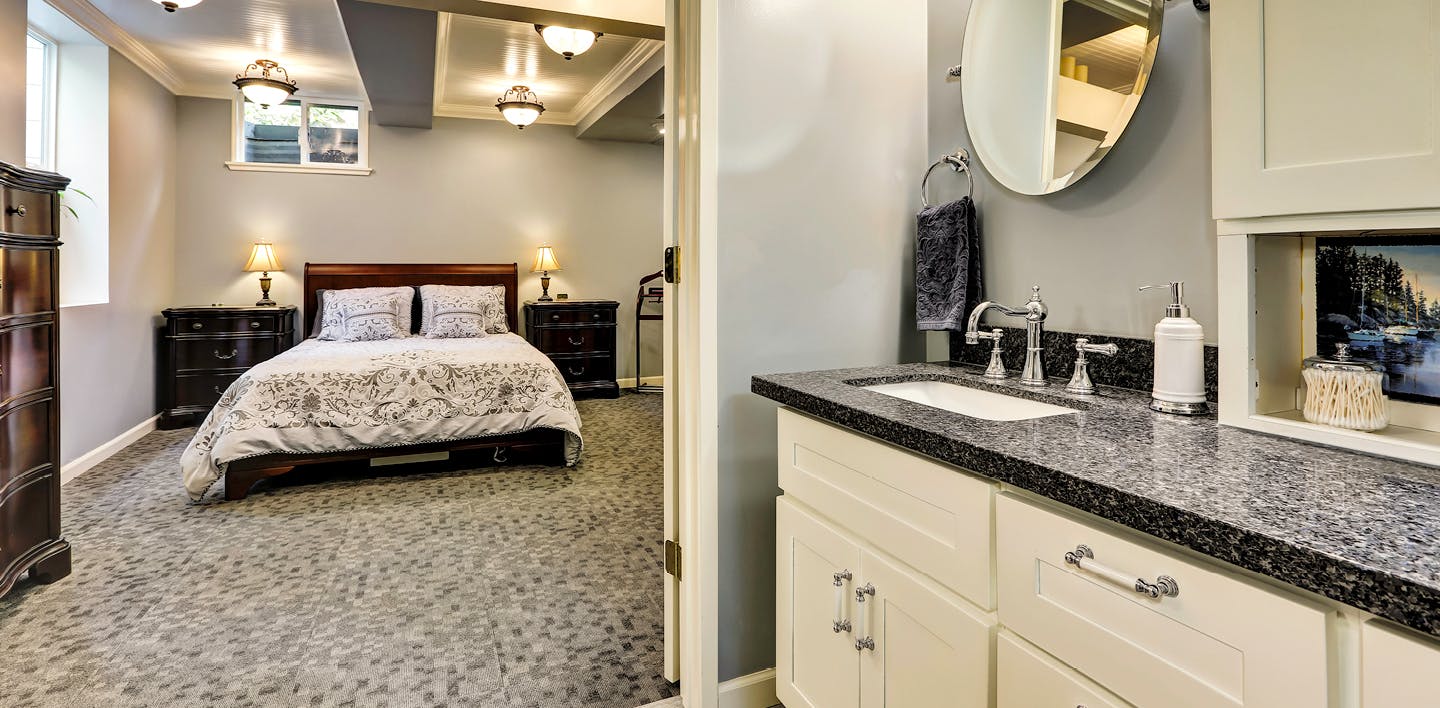 What constitutes an in-law suite?
A section of a home is considered an in-law suite when it contains the essential elements for someone to go about their day without needing to enter or pass through the rest of the house. The standard criteria are that it has a living space that can fit a bed, a kitchen or kitchenette, and a full bathroom that includes a shower, according to the agents.
"What typically qualifies an [in-law suite] is a separate entrance," shares Deaton. Having the freedom to come and go without overlap offers independence and avoids feeling overbearing.